About Us/Our History
Since its inception in 2011, VMEM Engineering Services has been at the cutting edge of crane and lifting equipment design and production. We are one of the leading crane suppliers from India, producing a vast range of lifting equipment and material handling solutions for a wide range of industries. Our exclusive offered line includes Aluminium DSL Busbar System, Electric Chain Hoist, Electrical Control Panel, Industrial Current Collector, etc. Soon after our establishment, we started receiving huge admiration as a manufacturer and trader. Since the beginning, our company also has its name registered among the leading service providers of India. Customers contact us for greatly reliable AMC Services and EOT Services.
Our mentor, Mr. V.M. Mishra (Director) has over 12 years of crane industry experience and has designed hundreds of cranes for power stations, cement factories, steel plants, and oil and gas plants. He has been supporting us to grow more and acquire a leading place in the industry.
Our Team
We have the support of highly diligent workers who are greatly experienced and passionate. Our team comprises the below members:
Electrical Engineer
Mechanical Engineer
HR Manager
Marketing Professionals
Skilled Employees
Quality Assurance
All our products are tested before the delivery. There is a separate space at our premises which is equipped with latest machines and equipment. All our manufactured creations such as Aluminium DSL Busbar System, Electrical Control Panel, etc., are audited by our experts. After their approval, offerings are considered OK for the shipment.
Areas of Service and Supply
Our company has a huge company channel which has been expanding day by day. Some of the areas where we have been ruling the markets are:
Jammu & Kashmir
Himachal Pradesh
Punjab
Madhya Pradesh
Delhi

Uttar Pradesh
Haryana
Rajasthan
Uttarakhand
Clientele
We are known as a the number one source for availing EOT solutions and many more creations like Aluminium DSL Busbar System, Industrial Current Collector, etc. Customers all over the country are impressed by our quality standards. Our company serves various large enterprises.
Given below are the names of some of our esteemed clients:
1. Indian Oil Corporation Limited (IOCL)

2. National Hydroelectric Power Corporation (NHPC)

3. Satluj Jal Vidyut Nigam (SJVN Ltd.)

4. Bharat Heavy Electricals Limited (BHEL)

5. National Fertilisers Limited (NFL)

6. Bharat Earth Movers Limited (BEML)

7. Hindustan Aeronautics Limited (HAL)

8. Beas Valley Power Corporation Limited (BVPCL)

9. Uttar Pradesh Rajya Vidyut Utpadan Nigam (UPRVUN)

10. Haryana Power Generating Corporation Limited (HPGCL)

11. Indian Railways (Northern Railways)

12. Bhakra Beas Management Board (BBMB)

13. TVS SUNDRAM Fasteners Limited

14. Indian Synthetic Rubber Limited (ISRL)

15. Council of Scientific and Industrial Research (CSIR)

16 Madhya Pradesh Power Generating Corporation Limited (MPPGCL

17. Central Road Research Institute (CRRI)

18. ESSAR POWER

19. NABHA Power Limited (NPL)

20. JSW

21. Kjs Cement

22. RCCPL Private Limited

23. Northern Coal Limited ( NCL)

24. Sanjay Gandhi Thermal Power Station (SGTPS)

25. Amarkantak Thermal Power Station (ATPS)

26. Satpura Thermal Power Station (STPS)

27. GVK Power

28. Irrigation and Water Resource Department

29. THDC India Limited.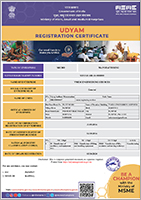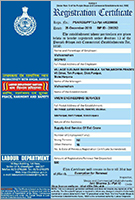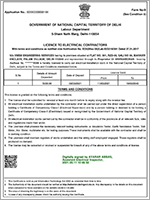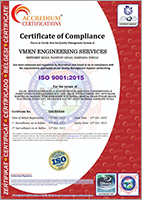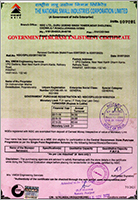 Read More